Includes:
• Wood Roof
• 7ft. high 2 Position Integrated Swing Beam
• (2) Sling Swings
• 10ft. Scoop Slide
• Built-In Picnic Table
• Deluxe Hand Grips
• 5x7 Play Deck
• 5ft. High Platform
• Access Ladder with Plastic Steps
• Pinnacle Rock Wall
• Lifetime Warranty

Set Dimensions:
11ft. x 19ft. x 12ft. High

Weight:
1,081 lbs
Premium Pine Distinct Features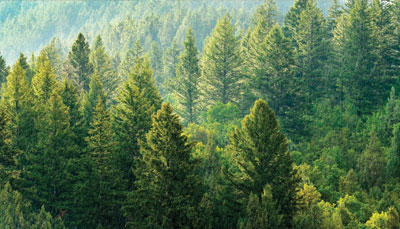 The Wood We Use
Strong and dense, Southern Yellow Pine is a renewable resource and is harvested responsibly.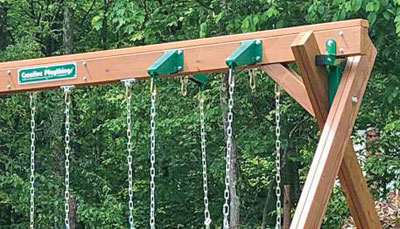 Signature Swing Beam
We bond 4 pieces of Southern Yellow Pine together to create our Signature Swing Beams!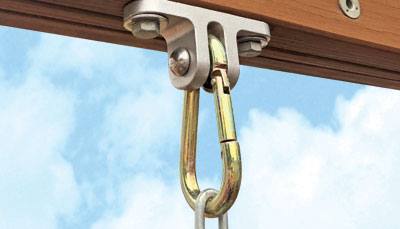 Innovative Swing Hangers
Our Heavy-Duty Ny-Glide Swing Hangers provide the smoothest swing in the industry!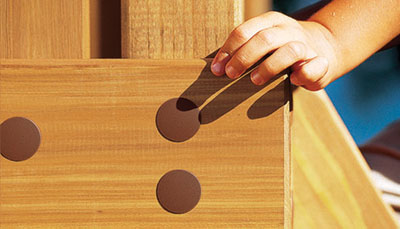 Bolt Thru Construction
Our hardware goes all the way through our support beams & feature recessed drilling and caps.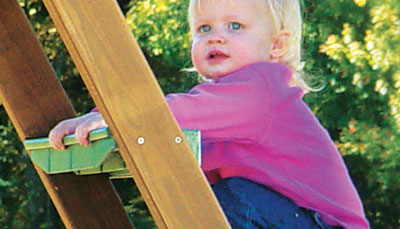 Safe For Little Climbers
Our innovative molded plastic steps provide a large, flat surface area for easy gripping.